Doilies and seashells. That's what I was asked to use. The doilies to reflect how prim and proper Carol was, always with her hair done and jewelry on. The seashells to reflect her home state of Florida, and a life of comfort she left to begin a new life with her husband in rugged Montana.





I have been thinking about how I 'went public' with my art after I created For Helen, my first ash, wax, and flower piece. It was for my mother in honor of her mother. And now I have For Carol created for my mother-in-law in honor of her mother. I had a good relationship with Grandma Carol. We enjoyed teasing each other. And all though I know she'd be quick to point out areas of this piece that could have been improved, I hope she would have appreciated it. I was honored to be asked to make this in her memory. Carol, you are missed.


Powered by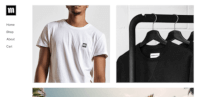 Create your own unique website with customizable templates.